Flowers are fantastic aren't they? 
They look great, smell wonderful and a beautiful bouquet makes the perfect gift for any and all occasions. There is a long history of floristry in the UK, we began the practice in the 19th century after all. So it comes as no surprise that many of us still have a romantic notion of fresh flowers sold by farmers in markets up and down the country.
However, the reality of floristry and flower delivery in the UK does not bear comparison to the cottage industry of our imaginations. The rise of machine cut flowers, and machine tied bouquets, sold cheap in supermarkets and petrol station forecourts the length and breadth of the country has taken the artistry out of floristry. It is time to return to our roots and champion local florists, and local flowers again.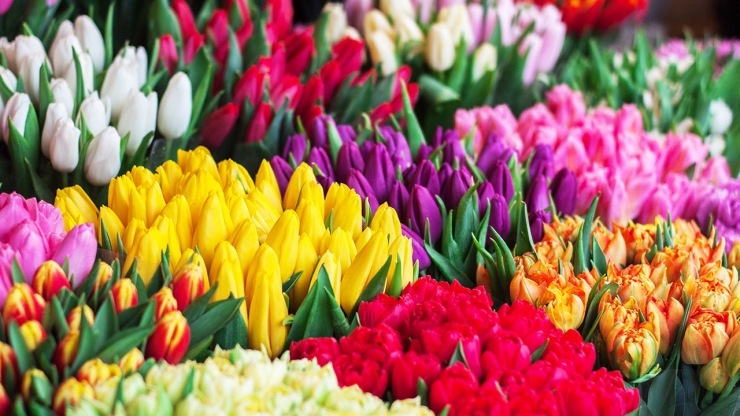 Today we will discuss the benefits of having fresh flowers delivered by artisanal florists in the UK.
Flowers for all occasions
There is nothing quite like the delight on the recipients face when they receive a bouquet of fresh, hand tied flowers. Even if we don't get a chance to see that look when we order flowers online, although in these modern times we might be lucky enough to get a video message or even tik tok reaction!, we can rest assured that we have made someone's day.
From celebrations like anniversaries, birthdays, or weddings, to sympathy flowers and respectful funeral arrangements for difficult times, flowers can say much more than our words ever can. When you send flowers it is vital to know the flowers will arrive in perfect condition.
The time has come to ditch machine cut and machine tied flower bouquets. Let's support local businesses and fresh, hand tied flowers.
BloomLocal supports local florists.
By working with local florists across the UK, BloomLocal is changing flower delivery in the UK. By offering both same day delivery and next day flowers, handcrafted by real florists, you can be sure that the flowers you order will be fresh and arrive in perfect condition.
Same day flowers from BloomLocal are packed in water and delivered direct from a flower shop near you.
Despite our best efforts, no matter how good our intentions, important occasions can still sneak up on us, or slip our minds, or sometimes come as a complete surprise. That's what makes same day flower delivery such a perfect option.
Next day flower delivery is the ideal option when you know exactly when and where you need to send flowers. Each floral arrangement is hand tied by an artisanal florist, and delivered via courier guaranteeing both fresh flowers and convenience.
Ordering flowers online
By ordering online you can send flowers anywhere in the UK, from anywhere in the world. On the website you can browse the categories, personal a message for your gift, and there is even a handy blog featuring updates on competitions and a range of great information about flowers and floristry. There are also fantastic special offers to be found here.
As all same day flowers are delivered direct from your local flower shop, you can be sure that they will arrive on time and there are plans to provide tracking for same day flower delivery in the near future.
With next day flower delivery you will be provided with a tracking number from DPD couriers to keep an eye on your delivery.
The team are always happy to hear from those who have purchased flowers, and are available to help with any questions and queries that may arise.